As sharing is a part of our company and our society to develop and support people to the higher level. Therefore, First Food would like to help making our society better. We went to help children in the northern part of Thailand and share them the food so that they can have a better meal and also other kinds of stuff to ease their life because in that area, the living is not convenient as in the city.
We are proud to share them things they never have and we are very happy to see their smile and feel their happiness. It fulfills our heart and goal.
"We are very happy to see their smile"
We choose Paa Kluay Pattana School, Jomthong, Chiang Mai because the school is in the faraway area that the infrastructure, food or other things are difficult to access.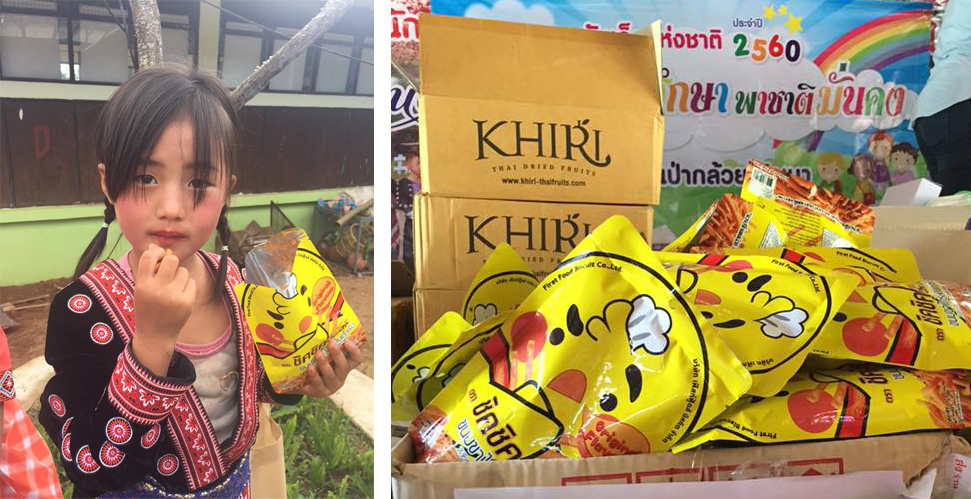 The children and people there are really nice to us and this can make us happy as well to be a giver. We hope that the donation will more or less benefit to people there.